The Leader in Answering and Call Center Services

Ideal for a small business or start-up, our suite of Basic Services allows you to enjoy full-featured call center capabilities for a low cost. Stay in touch with your customers 24 hours a day/seven days a week and never miss an important call again.

For medium-sized businesses, CallCenterUSA offers such sophisticated features as help desk and customer service support, virtual receptionist, and disaster recovery, all with highly trained US-based call center staff who will handle your calls professionally and efficiently.

Designed to meet the demands of large businesses, our Enterprise Services can handle all your phone, web, and email traffic; from high volume reservations and call overflow, to detailed order taking and disaster standby and recovery. Our state-of-the-art redundancies and backups ensure that your calls are always answered.
One of the key contributors to a successful business is exceptional customer service. In a competitive business landscape, businesses have to design their operational mechanism in a way that not only focuses on customers' needs but improves internal operational functionality.
Using a professional live answering service is one of the key components. Professional phone answering services ensure your business never misses an important call, and your customers never have to wait in long queues for an automated Interactive Voice Response (IVR) system.
CallCenterUSA offers 24/7 phone call answering services to small and large businesses, ensuring the right mix of budget, scale, personalization, and professionalism.
Do you need to hire a call center agency?
Let's Connect you to the
BEST Call Center available Today…
At CallCenterUSA, we offer a wide array of phone answering services under one roof, ensuring the requirements of every business, regardless of its scale, are met perfectly. One of the reasons why CallCenterUSA is known as a pioneer in telephone answering services is the quality, consistency, and professionalism it brings to the table.
We don't follow a cookie-cutter approach to serving our clients and don't mind going the extra mile to meet and exceed our clients' expectations. It helps our clients offer better services and achieve their business objectives while helping us win our customers' trust at the same time.
CallCenterUSA aims to be your one-stop solution for all kinds of professional answering services, including –
At CallCenterUSA, we also offer custom-tailored live answering services that are customized for various industries. A few of these industries include-
From large metro areas to more rural cities,
CallCenterUSA offers top-rated live answering services nationwide.
Atlanta
Los Angeles
New York
Houston
Miami
Orlando
Naples
Chicago
Las Vegas
Philadelphia
Charlotte
Dallas
Beverly Hills
Irvine
Jacksonville
Denver
San Francisco
Washington, D.C.
Phoenix
Birmingham
Boca Raton
Why Do You Need Professional Answering Services?
As a business grows, it has to manage its resources meticulously to provide the highest quality of customer service.
Whether you're an e-commerce company helping customers choose the right products, troubleshooting problems for a newly launched product, or managing urgent calls after-hours, providing exceptional and responsive customer service with every interaction is important.
Having a live answering service helps free up your employees, ensuring they can focus on other significant core tasks in the organization. Since people call up a business for several reasons, including a free quote, inquiring about products/services before making a purchase, or booking an appointment, it is important to have a professional system in place to take these calls.
The experience of the customers over the phone influences their purchasing decision, so having the right professional live answering service is important.
At CallCenterUSA, we have over three decades of experience in the professional answering service industry, using only specially trained and hand-picked US-based customer service professionals. This means CallCenterUSA provides uncompromised and unperilled answering services at a cost that doesn't give you second thoughts.
Here are a few benefits of hiring our answering service for your business –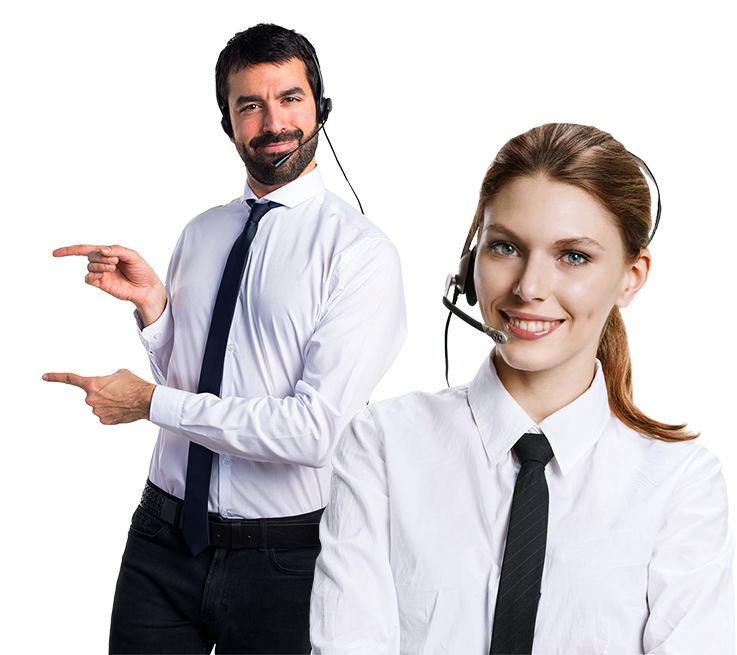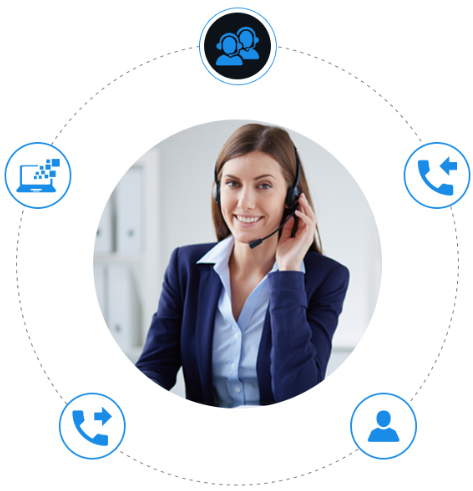 Why Choose CallCenterUSA?
CallCenterUSA has been the pioneer in the answering service industry for over 30+ years now, ensuring clients get value-for-money answering services that help them multiply their business revenue and enhance the brand's image.
In our experience, better customer service always leads to enhanced customer loyalty and brand awareness. Answering services by CallCenterUSA will help you achieve just that.
You're here because you're looking for the best answering services, right?
Let us give you a few reasons why CallCenterUSA offers the best answering services for your business –
CallCenterUSA – Hire the Best Live Answering Service for Your Business
Customer service is essentially the backbone of a sustainable business model. According to a recent study, 68 percent of businesses wouldn't mind paying more to businesses with better customer service. Having a live answering service work for you 24/7 and 365 days a year can make a huge difference to your customer service levels. It makes your business more accessible to your customers, which is always a good thing in the connected world we live in today. No customers want to wait for long hours or days to get answers and solutions to their queries.
With experience spanning over three decades, massive infrastructure, and a team of US-based operators, CallCenterUSA can provide you with customized and professional answering services you can count on. Our operators are trained to answer calls just like you would, following your business's standard script, greetings, and theme.
Forget the worries of missing another important call or order due to shortcomings in your existing customer service. At CallCenterUSA, we will closely work with you to turn around your customer service levels, ensuring your customers can access you quickly and get friendly, professional service they can trust.
If you're looking for call center services or live answering services for your business, call us today at 888-654-8500.
We have some customer questions that seem to come up more than once. Therefore we find it important to address these questions and concerns upfront, so that everyone understands how this all works. We are a dedicated team of professionals that wants what is in your best interest. Should you have questions outside of what is addressed here, please ask. We are happy to assist!